The Yorkton Exhibition Association
History
Founded in 1883 the Yorkton Exhibition Association continues to fulfill its commitment to promote agriculture and business interests, to educate and inform, to build a sense of community, and to offer a wide range of unique cultural and entertainment packages to Yorkton and the Parkland area.
The Yorkton Exhibition Association is an organization of hardworking and dedicated volunteers. These volunteers work year round to attract, organize and provide the public with a variety of community events.
The Yorkton Exhibition Association has six main events annually; the Yorkton Spring Expo and 4-H Spring Steer & Heifer Show held in April, Progressive Agriculture Farm Safety Day and Yorkton Hyundai Thunder in the Parkland Truck & Tractor Pulls in June, Summer Fair & Outdoor Rodeo held in July and the Grain Millers Harvest Showdown and Yorkton New Holland PBR held in November.
Our Association works closely with the City of Yorkton as well as with many non-profit organizations such as the Yorkton Lion's Club, Yorkton Hyundai Terriers, Yorkton Secan Maulers, Big Brothers Big Sisters of Yorkton, Yorkton Minor Hockey, the Old Relics and Beaverdale Church membership just to mention a few. Our partnerships with these groups bring value and community spirit to the events.
The Yorkton Exhibition Association was started with the desire to bring local settlers together and provide a venue to present new agricultural practices. Today's Association incorporates the initial reason for coming together in all the events we host today. The events we host maintain an educational component, provide entertainment and information to the public attending.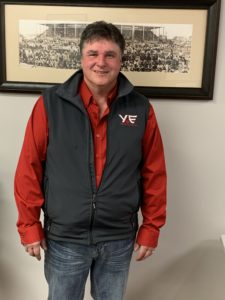 The 4-H Regional Show & Sale, Light Horse Show, Chuck Wagon & Chariot Races, GX 94 Star Search, Commercial Cattle Shows and Sales, Breeders Alley, Commercial Grain, Forage and Pedigree Seed Show, Exotic Animal Auctions, Commercial Trade Show, and various craft, leisure, and entertainment packages all make up the events held during the year.
In 1996 the Annual Summer Fair was voted Regional Fair of the Year from over 800 fairs throughout the country, and in 1997 the Harvest Showdown was voted one of Canada's Top 5 Fairs. In 2006 the Association was the recipient of the Community Merit Award at Yorkton's Celebrate Success Awards Night and in 2007 received Saskatchewan Tourism's Award of Excellence as Corporate Partner Of The Year.
With the Exhibitions deep roots in the agriculture industry, a progressive group of directors, a history of past successes and vision for the future, the Yorkton Exhibition Association will continue to provide a wide range of events and programs to the community and parkland area residents.
To dive deeper into the past of the Yorkton Exhibition Association and take a look at a historical view of the Association check out our history book.
The Gallagher Centre, home to the Yorkton Exhibition Association, provides our exhibitors access to over 70,000 square feet of covered show space, horse barns, cattle barns, race track, and grandstand all situated on 65 acres of land located on the west side of Yorkton.
We our proud that our events have become and will continue to be the showcase and gathering place for friends and family, urban and rural, young and old for many years to come.
Great Events and Big Crowds
The Yorkton Exhibition Association has a long history of great events and big crowds. We have shown that we know how to attract visitors from all over Saskatchewan and Western Manitoba. Our secret has always been to provide good value to our guests.  We offer events that fit a wide range of interests and we always try to both inform and entertain our customers.
The Yorkton Exhibition Association was founded in 1883 with the goal of promoting the area's agriculture and business interests and we continue to keep those strong links today. We are able to offer our Marketing Partners a variety of high profile sponsorships at a very reasonable cost. Our partners are given the opportunity to present their message to the general public and we work very hard to make you a part of our event.  Your organization will be positively positioned for maximum impact with our guests.
Contact us today to start planning the next great event together!
Board of Directors
Yorkton Exhibition
Keep you posted!
Don't Miss