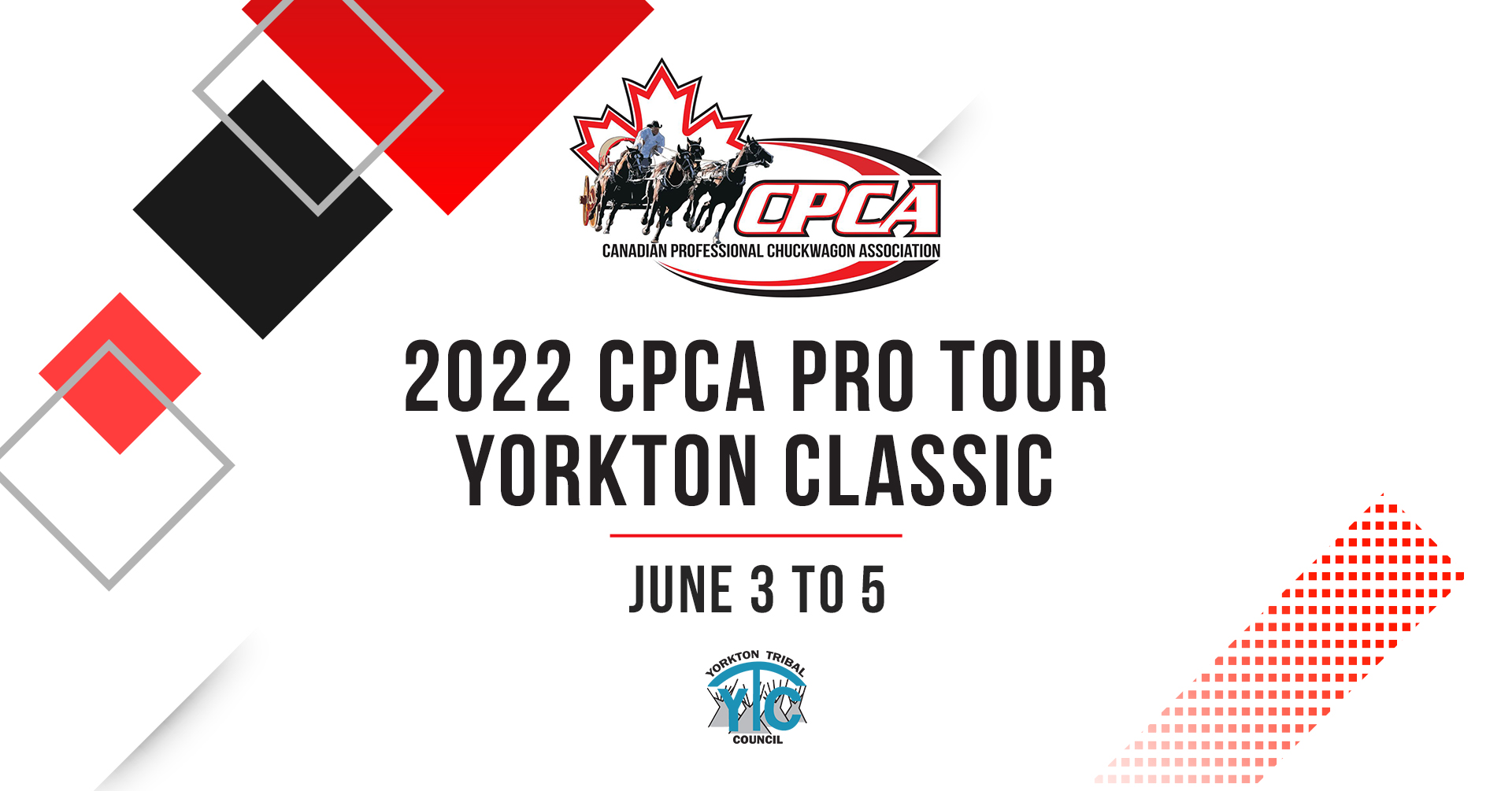 CPCA Yorkton Classic presented by Yorkton Tribal Council
The race is on with the CPCA Yorkton Classic. Watch the thrilling races as 36 drivers compete for the top prize at the big wagon show, many of whom have or will be competing at the Calgary Stampede.
Logan Gorst, Todd Baptiste and Jamie Laboucane are just a few of the outfits that will be in Yorkton in June!
Showtimes
Friday, June 3rd at 6:00 PM

Saturday, June 4th at 6:00 PM

Sunday, June 5th at 1:00 PM
Tickets
Tickets are available at the Yorkton Exhibition Office or by calling 306-783-4800.
Friday, June 3rd @ 6:00 PM (Includes

RCMP Musical Ride

)
Adult (18 years & over) – $25

Youth (6 – 17 years) – $15

Child (5 & under) – FREE

Family (2 Adult & up to 2 Youth) – $70
Saturday, June 4th @ 6:00 PM (Includes

RCMP Musical Ride

)
Adult (18 years & over) – $25

Youth (6 – 17 years) – $15

Child (5 & under) – FREE

Family (2 Adult & up to 2 Youth) – $70
Sunday, June 5th @ 1:00 PM (Chuckwagons Only)
Adult (18 years & over) – $20

Youth (6 – 17 years) – $10

Child (5 & under) – FREE

Family (2 Adult & up to 2 Youth) – $50
Weekend Pass (Friday & Saturday 6:00 PM Only. Includes

RCMP Musical Ride

)
Adult (18 years & over) $60

Youth (6-17 years) $35

Child (5 & under) FREE

Family (2 Adults & up to 2 Youth) $170
Cabaret (June 3rd and 4th at 9:00 PM)
Included in your Ticket

Purchase a Cabaret-Only Ticket for $10
Hourly Schedule
Friday, June 3rd
6:00 PM

CPCA Yorkton Classic Chuckwagon Races
Saturday, June 4th
6:00 PM

CPCA Yorkton Classic Chuckwagon Races
Sunday, June 5th
1:00 PM

CPCA Yorkton Classic Chuckwagon Races