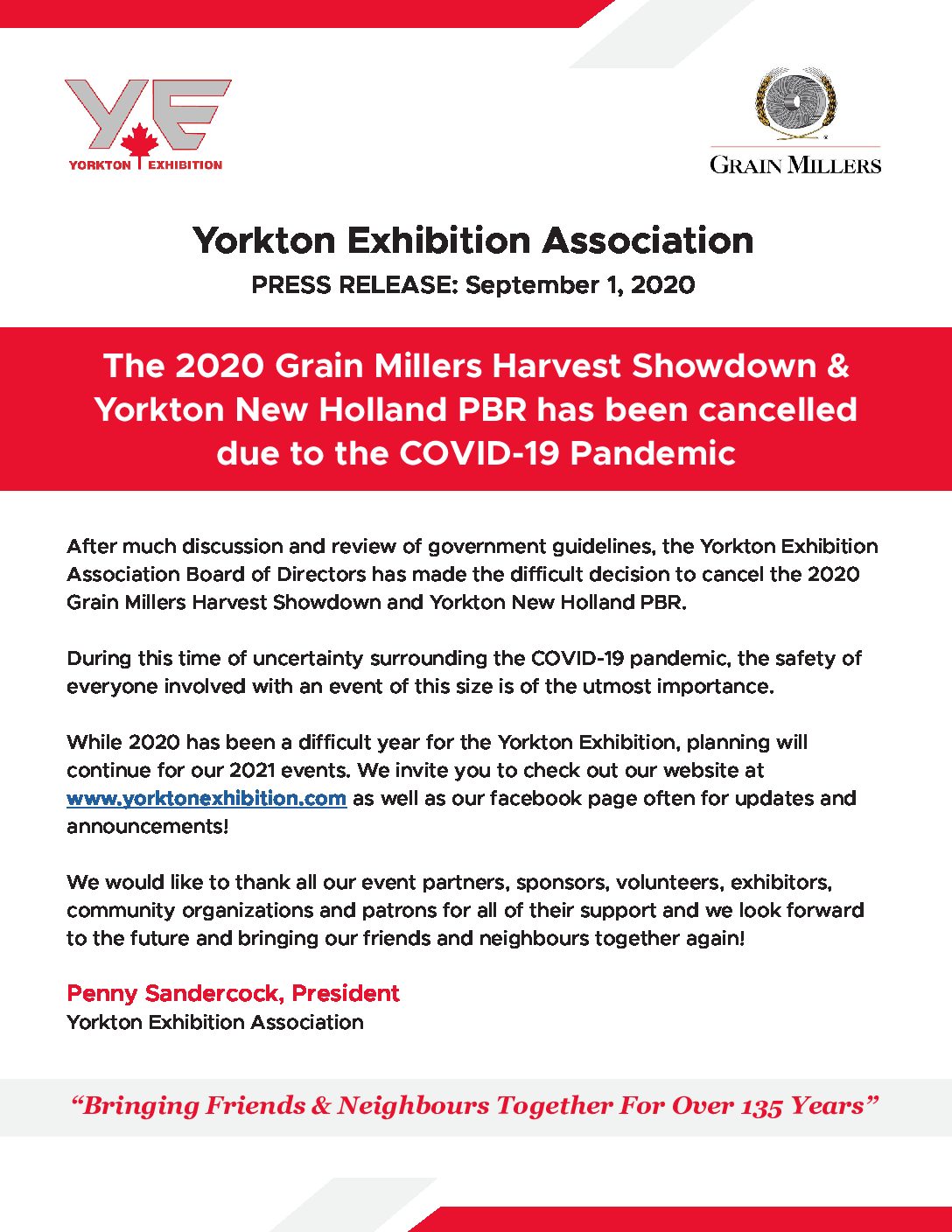 The 2020 Grain Millers Harvest Showdown & Yorkton New Holland PBR has been cancelled due to the COVID-19 Pandemic
After much discussion and review of government guidelines, the Yorkton Exhibition Association Board of Directors has made the difficult decision to cancel the 2020 Grain Millers Harvest Showdown and Yorkton New Holland PBR.
During this time of uncertainty surrounding the COVID-19 pandemic, the safety of everyone involved with an event of this size is of the utmost importance.
While 2020 has been a difficult year for the Yorkton Exhibition, planning will continue for our 2021 events. We invite you to check out our website at www.yorktonexhibition.com as well as our facebook page often for updates and announcements!
We would like to thank all our event partners, sponsors, volunteers, exhibitors, community organizations and patrons for all of their support and we look forward to the future and bringing our friends and neighbours together again!
Penny Sandercock, President
Yorkton Exhibition Association
"Bringing Friends & Neighbours Together For Over 135 Years"